At DWService, we want to make our remote desktop solution available to everyone. For this reason, we have opened a brand new comprehensive YouTube channel with many how-tos and step-by-step tutorials.
DWService has gained in popularity as a free and reliable alternative to other remote desktop solutions. Consequently, we haved welcomed many newcomers who use the tool for remote work, remote schooling or for personal setup.
A new channel for a new support platform
At the same time, we receive many questions by email on a daily basis. For this reason, over the past few months we have published a databasis of comprehensive articles in order to properly train our new users. Yet, we decided to go a step further and we present today a brand new YouTube channel.
At the moment, we address the most common questions that we receive from our users. Throughout our short video clips we illustrate each process in a meticulous manner in order to provide  very comprehensive answers.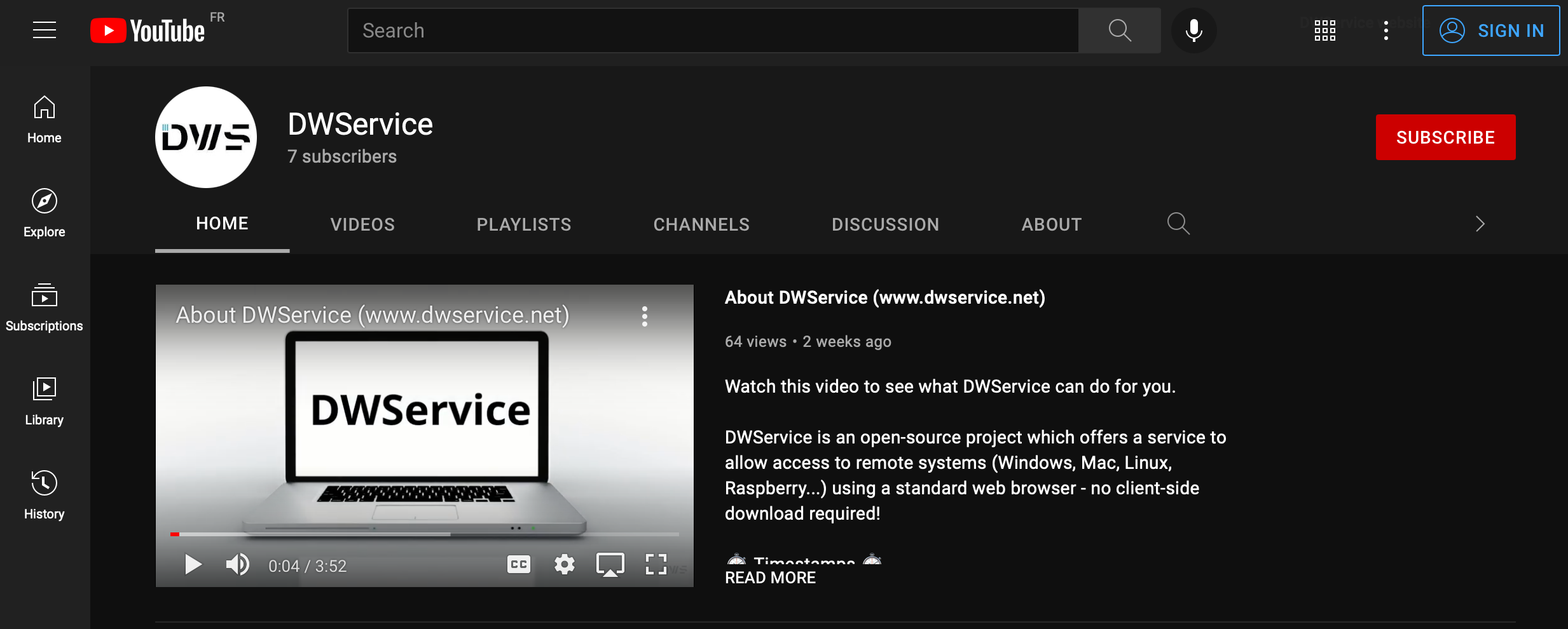 Among the topics already live on YouTube, you'll find the how-tos for :
How to change the email address associated with your account
How to install / manage ToTP for a second layer of security
How to install / run the DWService agent with a code
In the months ahead, we plan to publish new video material in order to address a wide range of topics. Everyone should then be able to deeply master DWService and make the most of it on a daily basis !
As the COVID pandemic is still going on in most parts of the world, we believe having the right tool to continue work and school is very important. Yet it's all better with a set of comprehensive tutorials to watch and easily share with other people.
Make the most of the channel for your customers
If you are a tech admin using DWService, and we know several of you are, you will have a full list of video clips to send to your customers so that they properly set up agents on the machines you need to take over on a regular basis. And of course, you can embed those video inside the support page of your website to provide a full support service.
Please do not hesitate to subscribe to this brand new channel and also to leave your comments below the videos.
Also do not hesitate to share with us your feedback as well as the kind of tutorials that you'd like to see on this channel in order to answer your own customers' most common questions.