Some of you contacted us after experiencing login issues. Please note that our main server encountered a major incident after our host provider was victim of a fire.
Last night (Central European Time) many of you contacted us. DWService.net was down and many people were unable to sign in. Sadly, our host provider OVH Cloud had a major fire burning in their data hosting four buildings center located in Strasbourg France. OVH Cloud is the leading cloud company in Europe.
However thanks to our recovery solution we were able to restore DWService.net access quite quickly. Our master server is now performing from Germany and we still have another access from the USA.
Unfortunately other companies that did not rely on a backup solution lost all their data. Firemen struggle for four hours before properly controlling the flames.  Out of four buildings, one was totally destroyed while another one was partially affected. The remaining two are closed and the OVH Cloud staff still cannot enter at the time of this writing.
We are deeply sorry to all users that have been experiencing this downtime issue.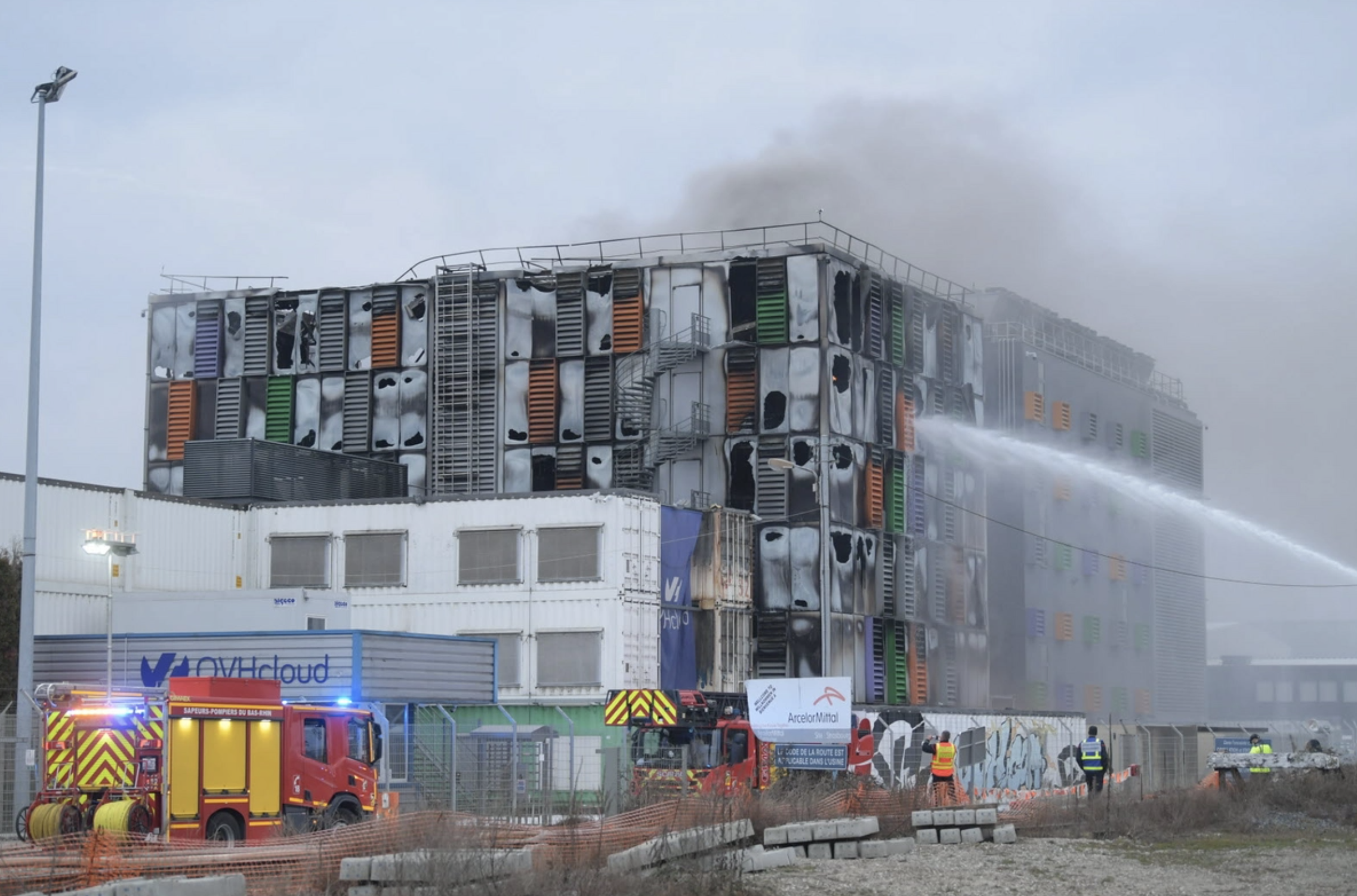 DWService backed up and restored quickly
At DWService we developed some backup scripts using rsync to synchronize our master server (which is not burnt…) to a failover master in Germany. In addition, we set up a live replication of our database to the failover server. All this process is supervised by our monitor server. The switch was made manually this morning via some other scripts.
Of course our disaster recovery solution has a cost and we would not have been able to invest time and hardware in it without our premium subscribers who decided to support this project.
Now we are working on setting up a new failover server in case such a similar disaster happens again. We also want to automate that switch so our users experience as less downtime as possible.
If you would like to contribute to this effort by supporting DWService, you are of course welcome to subscribe to one of our paid plans.