When it comes to accessing a remote machine, DWService is not only very flexible but also quite powerful. In fact, we thought it was maybe a bit too much powerful. So we decided to introduce a notification system.
Accessing a remote computer from anywhere with only a web browser, that's how flexible DWService is. And it's a breeze to use  compare to other solutions that require you to install a piece of software on the machine at hands.
It's no surprise that DWService has been largely adopted by tech support teams around the world. IT companies have deployed agents on their client's machines in order to be able to provide support at any given moment, and from anywhere.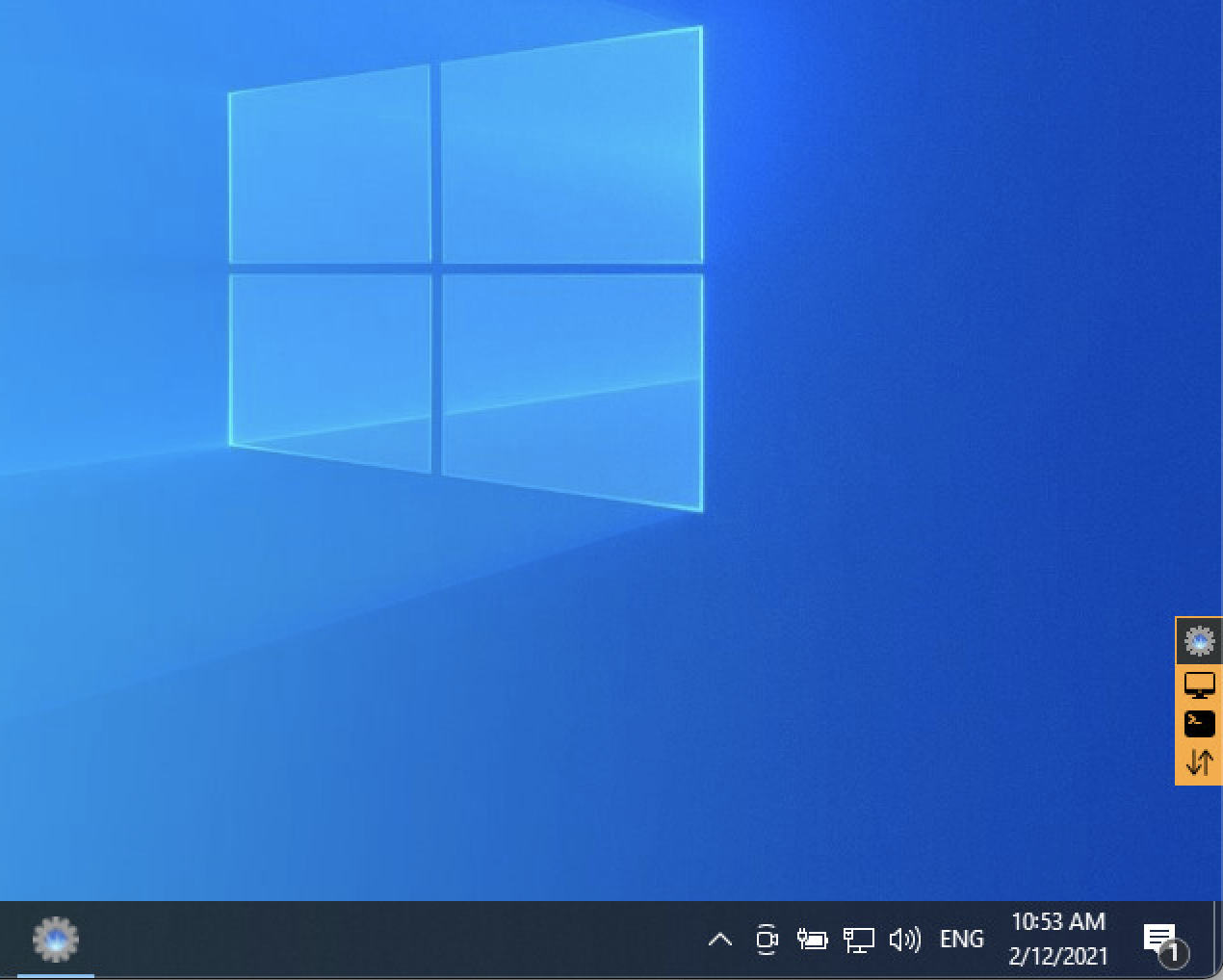 More transparency for more trust
However we wanted to show a bit more transparency to the end user whose machine runs the DWService agent. As a matter of fact, and until recently, once the agent was installed, there was no real way for the end user to actually know when someone was connecting to their machine.
We understand that this part of the experience may not always be very pleasant. The end user might be looking at some confidential internal documents. And most likely, their employers is not willing to share those pieces of information with their IT support service, be it internal or external.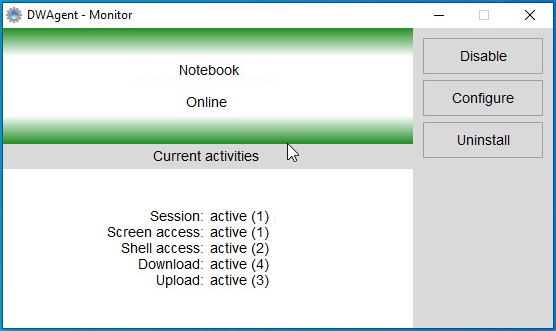 Also, as more and more people work from home to fight COVID-19, quite often the personal computer is used a professional tool. And vice versa. The machine running the DWService agent could then be used for personal tasks such a writing email or online shopping.
For those reasons, we decided to introduce several tools to inform the end user.
Whenever someone connects to the end user machine, a notification will show up at the bottom right of the screen. End users will have the ability to get information whenever the screen is being accessed, when the shell is in use or when a file transfer has been initiated.
We believe this degree of transparency is important.We think it will contribute to strengthen the confidence that companies share with their IT support team.
This update is available across all plateforms.